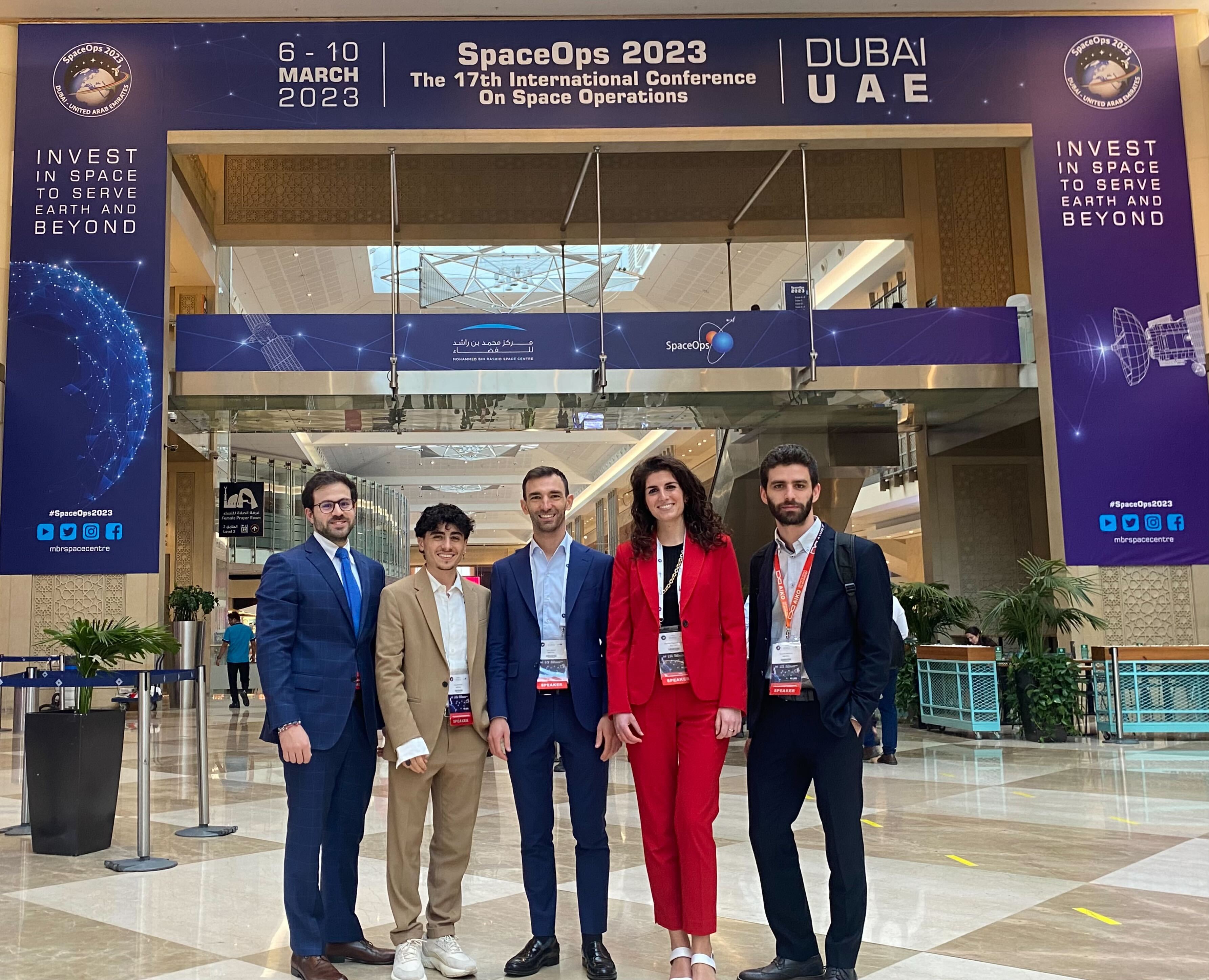 AIKO at SpaceOps2023 in Dubai, an event that brings together space industry experts from all over the world: our thoughts and our papers!
AIKO flew to SpaceOps 2023 conference in Dubai!
This highly anticipated event, which took place from March 15th to March 19th, brought together space operations experts from all over the world to share their knowledge, exchange ideas, and collaborate on the latest innovations in space exploration.

At the event, a wide range of topics was covered, including mission operations, ground systems, space situational awareness and the evolution of the application of AI and Deep Learning in the space industry. AIKO's team contributed and presented five different papers:

- Luca Romanelli,  Reinforcement Learning Engineer "On-board Guidance and Control for low-thrust orbit transfers using Deep Reinforcement Learning"
- Paolo Madonia , Product Manager "A mission-agnostic on-board autonomy software solution to streamline spacecraft operations"
- Federica Paganelli , Mission Autonomy Engineer "Reconfigurable satellite constellations: optimal design and maneuvering"
- Luca Manca , Deep Learning Engineer "An innovative AI-based framework for on-ground anomaly detection and root cause analysis"
- Riccardo Maderna , Head of Automation "Proactive-reactive on-board planning for complete goal-oriented automation"

As the space technology industry continues to evolve and grow, events like SpaceOps 2023 play a critical role in bringing together experts worldwide to collaborate, share knowledge, and push the boundaries of what's possible in space exploration.

AIKO is proud to be a part of this vibrant community and shape space technology's future.  Contact us to know more about the papers!