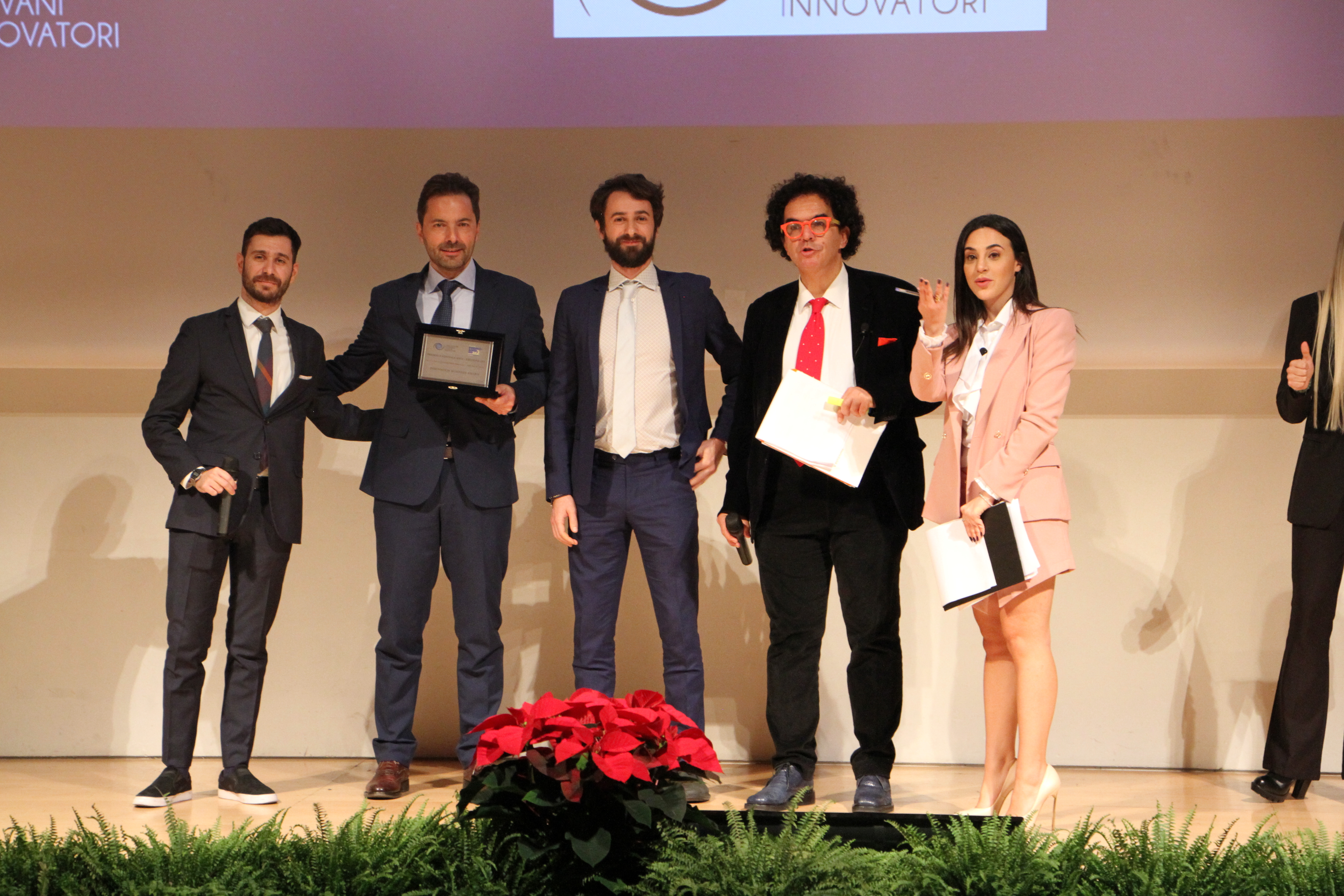 ANGI Award for innovation
---
AIKO has been awarded the Oscar for innovation from ANGI, the National Association of Young Entrepreneurs.
We are really proud to announce that on Thursday 1st December, at Auditorium dell'Ara Pacis in Rome, we received the Premio ANGI – Oscar for Innovation in the Aerospace and Robotics sector!
It has been a recognition of the hard work we do daily here in AIKO and an opportunity for networking with the most inspiring realities in Italy. A great moment indeed!
As Lorenzo Feruglio, our CEO and co-founder, and Giorgio Albano, our CLO and co-founder went on stage for the awards, they answered a few questions.
What can you tell us about the reality of the space industry from your company's point of view?
Lorenzo: "Space is one of the future markets to keep an eye on very closely for the coming decades, but satellites are definitely complex machines and the management of their operations in particular is. What we do is try to simplify it with our automation technology to make it easier for humans to run space operations."
What are the difficulties in an approach that is increasingly integrated?
Giorgio: "Certainly there are a number of challenges that need to be overcome within this sector, especially for an innovative company making its way into the ecosystem. So the challenges are related to positioning the company in a world of big players, and bringing an idea of innovation that can be accepted and shared even by realities that focus less on innovative solutions."