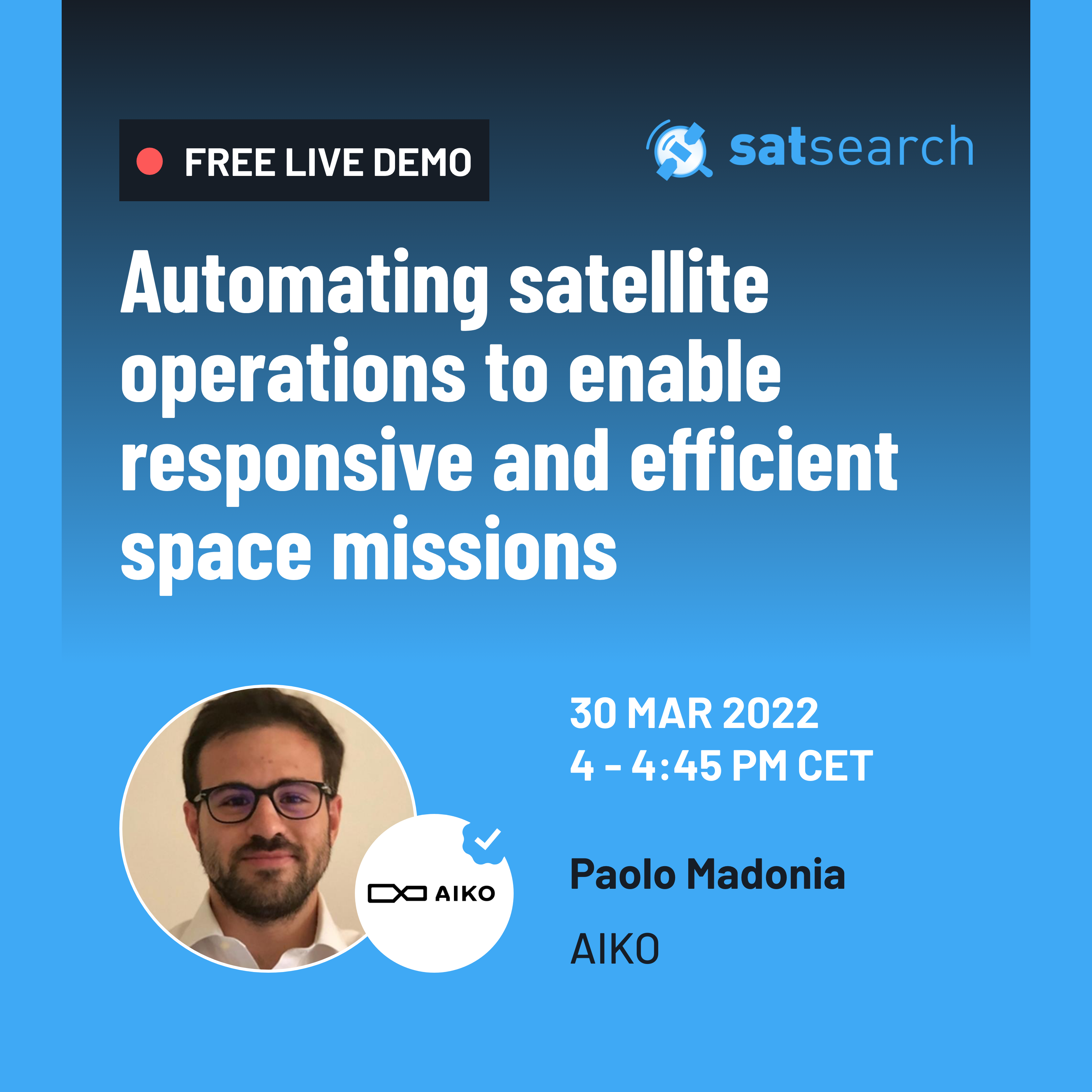 Online demo for orbital_OLIVER
---
Our Product Manager Paolo will showcase orbital_OLIVER capabilities in a demo-day organized by Satsearch.
orbital_OLIVER ( known before as MiRAGE) is AIKO's flagship onboard software solution to enable satellite autonomy.

By managing spacecraft operations onboard, the satellite becomes able to detect and react to unexpected events, and it can proactively replan the mission schedule to fulfil new mission goals identified by orbital_OLIVER.

orbital_OLIVER provides higher mission performances and lower latency, increasing the profitability of the mission and reducing the burden of on-ground operations.
Our Product Manager Paolo Madonia will present it at satsearch's online live demo series and if you weren't able to attend, check the link for the full video.